I am sure you agree that 2008 has been a very difficult eventful year. This also holds also true for the aviation industry as our selection of the top 10 news stories about airports shows:
10. London Stansted blockade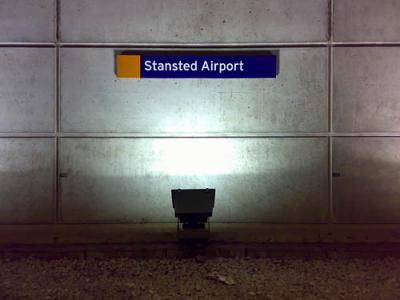 Early December environmental activists have stopped flights at London's Stansted airport (IATA: STN) after breaking through to the runway, raising security concerns at Britain's third-busiest airport. The protests against a further expansion of the airport caused a serious knock-on effect on the airport's flight operations causing over 50 flights to be cancelled.
9. Opening of Beijing airport Terminal 3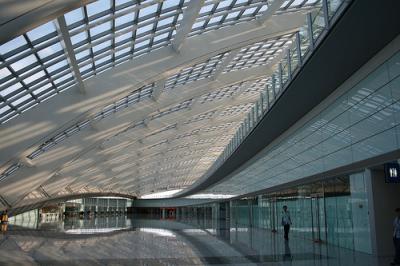 On March 26, Beijing airport (IATA: PEK) opened its new Terminal 3, designed by Sir Norman Foster, after four years of construction. It is the world's largest airport building, covering more than a million square meters, designed to accommodate an estimated 50 million passengers a year by 2020.
8. Closure of Berlin's iconic Tempelhof airport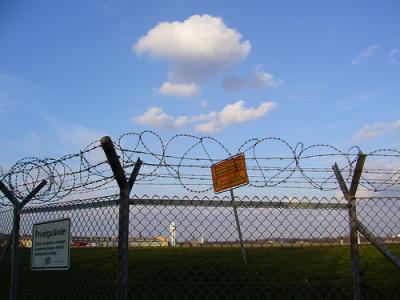 Open one, close one; on the October 30, Berlin's iconic Tempelhof airport closed down for good. Originally opened in 1923, the later built airport halls and neighbouring buildings, intended to become the gateway to Europe and a symbol of Hitler's "world capital" Germania. Read our full coverage here.
7. Kalitta Air crash at Brussels airport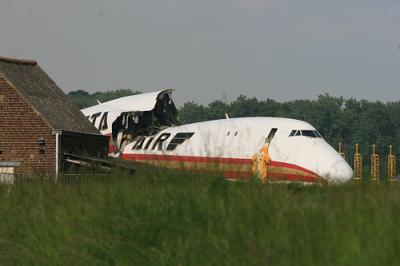 On Sunday, 25 May a Boeing 747 cargo plane overshot the runway at Brussels Zaventem airport (IATA: BRU) and crashed resulting the aircraft to break into 2 parts. The spectacular picture made the news everywhere.
6. Frightening landing at Hamburg's airport

A low pressure system named "Emma" nearly caused a disaster at Hamburg airport (IATA: HAM) in March. The Lufthansa A320 plane struggled to make the runway through 90 kilometre-per-hour crosswinds resulting in the 39 year old pilots last minute go-around procedure and a safe second attempt. The frightening approach was caught on camera and is an extraordinary piece which will now probably be used all over the world in pilot training classrooms.
5. Hong Kong wins 'Airport of the Year' award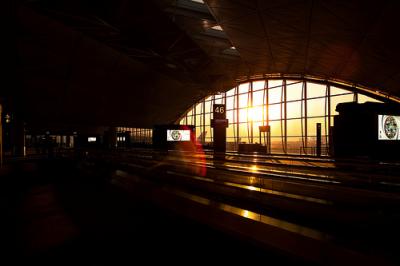 In July Hong Kong International airport (IATA: HKG) was named best Airport in the world, in the passenger survey results released by Skytrax. Despite being "only" rated in 5th place in the most-timely airport survey, Hong Kong received the prestigious award after Skytrax collected 8.2 million questionnaires completed by passengers over a 10-month time period. Read our congratulating article here.
4. Spanair crash at Madrid airport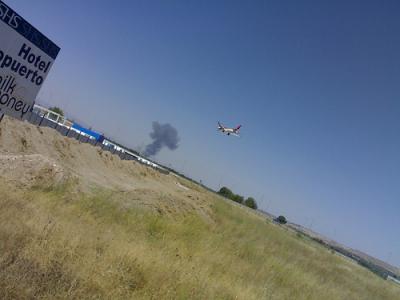 A combination of basic pilot error and an electrical failure was the possible cause of the crash of a Spanair plane at Madrid's Barajas airport (IATA: MAD) on 20 August that killed 154 people. The airport was closed for several hours after the accident.
3. Radar malfunction at Dublin airport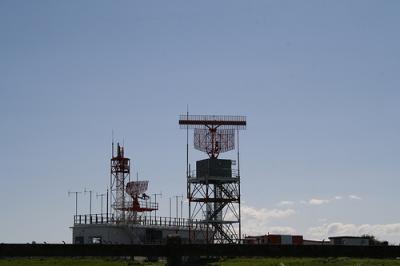 In the midst of the summer holiday season, Dublin airport (IATA: DUB) made the news with its malfunctioning radar system which meant that controllers lost some functionality on their screens meaning they were unable to see the labels attached to 'blips' that signify individual aircraft. The problem resulted in massive delays and many cancellations over several days.
2. Bangkok blockade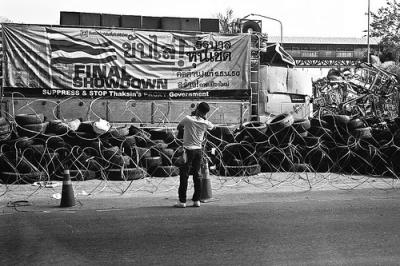 Protesters supporting the People's Alliance for Democracy stormed Bangkok's Suvarnabhumi airport (IATA: BKK) in late November, occupying the departure lounge and blocking all exits. With that 3,000 people were stranded within the airport and another 350,000 were stranded within Thailand. Read our interview with an affected traveller.
1. Chaos at London Heathrow's new Terminal 5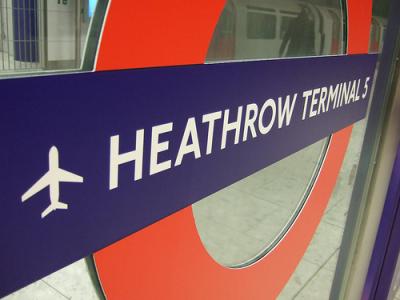 In March BAA, the company that owns Heathrow airport, opened its newest addition of what should have been a proud event for London's most criticised airport. Instead, the opening resulted in a PR disaster with BAA losing thousands of bags over several months. The event then became one of the triggers leading to the demands of breaking up BAA's monopolistic ownership of airports in the UK.
[Pictures from Flickr – some rights are reserved: London Stansted, Beijing, Berlin Tempelhof, Brussels airport, Hong Kong, Madrid, Dublin, Bangkok, London Heathrow