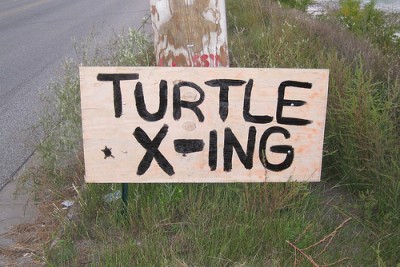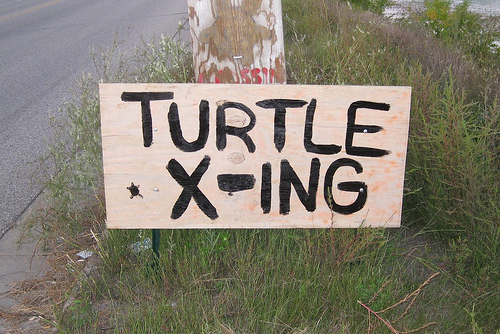 It's been another busy week for airports around the world. And once again we have seen the full spectrum of news articles coming in: everything from small animals delaying flights at one of the busiest airports in the world to an "animal-named" airline being grounded due to safety concerns. Oh and then there's the one with new bathrooms too. But let's start at the beginning:
First up in the week were the news about air traffic disruption at America's busiest international airport, John F. Kennedy Airport in New York (IATA: JFK) after turtles wandered on to the runway in search of a sandy beach to lay their eggs. The creatures delayed flights, shut down a runway and forced staff outside to hurry the slow-moving animals to safer ground. Runway 4L was shut down for an hour as Port Authority teams worked to move the animals, The New York Post reported.
Next in the week came, for once, good news from the UK, reported by The Guardian: Heathrow (IATA: LHR; LD reviewed) and Gatwick (IATA: LGW; LD reviewed), the UK's two largest airports, said passport control queues were hitting Home Office targets while Manchester (IATA: MAN) said delays of up to an hour were affecting passengers on US flights only despite a walkout by UK Border Agency staff.
A very interesting story reached us this week from The Wall Street Journal who wrote that a new study suggests aircraft may produce holes in clouds and cause an unusual phenomenon that result in increased rain or snowfall in the area immediately around major airports. The article goes on saying data on airplane traffic in the area indicated that various types of aircraft—from single-engine jets to turboprops and commercial jetliners—could produce such holes in super-cooled clouds. However, not all experts agree this effect to be significant, the article concludes.
After weeks of volcanic ash cloud interrupting air traffic in Australia, this week the land down-under faced another disruption – this time man-made: Tiger Airways Australia, an ultra-low cost carrier partially owned by Singapore Airlines has been grounded for one week by Australia's air safety watchdog. The Melbourne (IATA: MEL, LD reviewed) based airline was ordered to suspend all flights until July 9 while investigations of two recent operational incidents are undertaken, wrote The Age.
And – to finish it all off – the odd news of the week: Kmov.com reported that Lambert St. Louis International Airport (IATA: STL) is showing off its newly remodeled restrooms, the first part of the largest ongoing interior renovation in the airport's history. The restrooms in Concourse A, near gate 8, were remodeled featuring bright white counters, new flooring and colorful walls. Wow, this is big news for sure!
Have a great week everyone and safe, disruption free travels!
[Photo from Flickr – Some rights reserved by Lance and Erin]