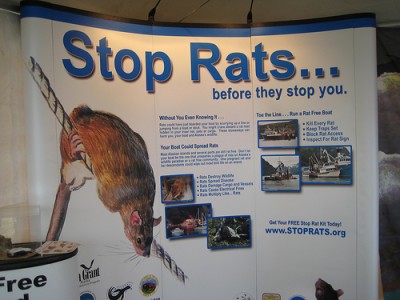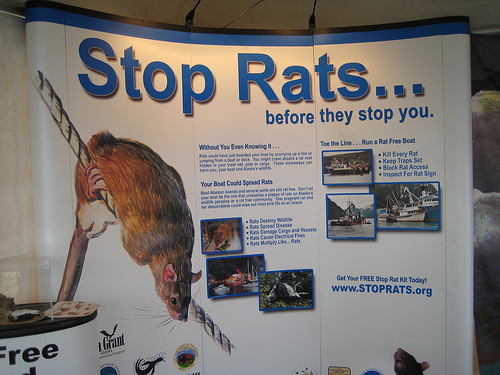 It's the second week of our newly created section and I always knew this would happen at some point: there's that odd week where not much happens. But don't worry, this wouldn't be LateDeparture if we hadn't something to write about in style!
The first true late departure of the week was when a rat (yes, you read that right) delayed an Alaskan Airlines flight in Seattle (IATA: SEA). The Associated Press went on reporting that
[…]the flight from Seattle to Denver had just pulled away from the gate Thursday morning when the little stowaway was spotted. The 737 jetliner returned to the terminal and passengers and crew boarded another plane about 90 minutes later. Airline spokeswoman Bobbie Egan says the plane won't be returned to service until maintenance workers make sure the rat didn't damage equipment or chew any wires – and an exterminator certifies the plane is rodent-free."
Well, if that wasn't juicy news for you, I really don't know!
In a more serious news byte, the New York Times reported last week that because of new federal rules that limit how long planes can stay on the tarmac once passengers are on board, airlines pre-emptively cancel flights in order to avoid possible, hefty fines. The article then goes on and argues that
[…}on the bright side, airlines have been much more lenient in allowing passengers to change or cancel their tickets. They typically waive the rebooking or cancellation fees, in part to discourage passengers from coming to the airport.
I wonder what most people prefer, lengthy delays or cancellations? I guess it depends on the nature of your travel but I'd probably prefer the delays over the cancellations especially (and very selflessly) knowing LateDeparture has great coverings of what you can do at many airports around the world in such a case!
Later in the week, the UK Airports Information Blog reported an imminent strike threat at London City airport (IATA: LCY). The airport's ground staff are to ballot next week on whether to take formal strike action over pay and conditions. Watch out for more news if you're travelling through London's Docklands airport.
And to finish off, another lighter bit of news, this time from Hawaii where we learned that a new recorded greeting is welcoming visitors at the Honolulu International Airport (IATA: HNL). A Hawaiian language message now greets visitors as they arrive in the aloha state. The 40-second welcome message, recorded in Hawaiian and English, will be broadcast throughout the Honolulu International Airport every 30 minutes, wrote Hawaii News Now. Cute!
That's it for this weeks summary, save travels and read you again in a week!
[Photo from Flickr – Some rights reserved by t-dawg]